Food Styling and Photography Backgrounds, Textured Surfaces
Welcome to Woodrow Studios, we create beautiful, hand textured surfaces for food and product photography. Trusted by brands such as Harvey Nichols, Marks & Spencer, John Lewis, Waitrose, KFC, Starbucks and many more.
We can send high resolution images of your surfaces prior to dispatch to ensure you are 100% happy before they are sent off. Each surface is a labour of love, sometimes taking a subtle new direction to create something new, improved and always unique.
Shop now or get in touch to discuss a custom design. 
Our Photography Backgrounds
AS SEEN IN:
We're always chuffed to see our backgrounds on billboards and in the best new cookbooks and food magazines! 
Unique Photography Surfaces
Choose from our range of hand painted and textured photography background designs or let us make your own custom photography surface to enhance your food styling and photography. Designed for cookbook designers, art directors, creative agencies, food photographers and food stylists. Built to withstand the rigours of studio and location work. We also create custom canvas photography backdrops for portrait photography and TV advertising. Worldwide Shipping.
ON INSTAGRAM
We love seeing how you use our backgrounds to enhance your photography and styling. Tag @woodrow_studios or use #woodrowstudios to show off your photos on our homepage!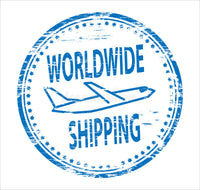 Woodrow around the world!
We've packed and posted our handcrafted photography backgrounds to every continent except Antartica! If you're in the EU, shipping will be calculated at checkout, but we've also shipped from Seattle to Beunos Aires! We can use lighter materials and double side our boards to fit multiple photography backgrounds into one package. Just send us your 'wish list' and delivery address and we'll work out the rest for you!
Ask for a quote
WOODROW STUDIOS LTD
12 Broad Street, Syston, Leicester, LE7 1GH
Registered in Eng & Wales 10663610
Registered for VAT 232520351